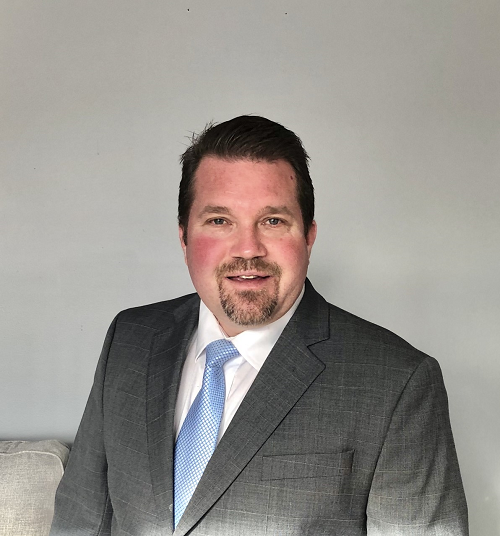 This is a re-post from Star-News.  Click the link to see the original story.
Chad Hobot filed on Dec. 10th to run for the vacant seat in the Minnesota House of Representatives District 30A, the seat left open by the resignation of Rep. Nick Zerwas.
He filed as a Democrat and was endorsed by the local DFL party on Dec. 17th.
"I'm running to build a stronger economy, create jobs, reduce our tax burden, help our schools and improve health care for families" Hobot said in his hope of representing Elk River, Big Lake, and Otsego.
He said he believes, "We need the tide to lift all boats in our community when it comes to good-paying jobs. As State Representative, I will focus on jobs and economic development in the Legislature."
Hobot also stressed that economic growth is critical for property taxpayers and local schools.
"We need a blend of commercial, industrial and residential growth like other communities to reduce the heavy tax burden on homeowners. Property taxes for our homes here are 15% higher than the same home in neighboring communities."
As for the State's budget, Hobot said "We need balance in a budget, not just a balanced budget."
On the topic of the current $1.3 billion budget surplus, Hobot favors tax rebates "like Jesse Ventura did."
"I've learned in life that for too many families, it's hard to make ends meet to pay for food, medicine and to heat our homes. A tax rebate could help those in need most."
Elaborating on his personal experience with alcohol recovery, Hobot pointed out that he has been Blessed with finding strength in his faith and would like to work with the State to incorporate a faith-based recovery program as an alternative option.
"Minnesota should partner with faith-based recovery groups for those who still need help in our community.  Sometimes the State can't help, and counseling doesn't work," said Hobot. "For me, the ticket was my faith in God. Others that want what I received should have access to faith-based options if they want it when secular programs don't work."
Hobot, 47, owns an internet marketing company working with clients in the area, engaged to Diane Nguyen and her son, my future step-son Jadison.  He has coached both youth hockey and football in Elk River, enjoys fishing, turkey and deer hunting, regularly attends and volunteers at Free Grace United Church in Elk River.
Hobot is unopposed in the primary election on January 14, 2020 and running in the Special Election on February 4, 2020.
For more information on Hobot, visit https://chadhobotforhouse.com, or Facebook at https://www.facebook.com/Hobotforstaterepresentative/