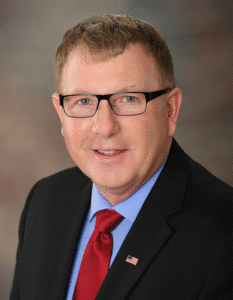 Minnesota State Representative Paul Novotny District 30B (Elk River, Otsego, Oak Grove, and Nowthen) co-authored HF2180.  The companion bill in the Minnesota State Senate is SF1636.
According to public testimony from Reproductive Health Access Network Minnesota, Whole Woman's Health Alliance, and WE Health Clinic, if passed, Novotny's House bill 2180 would restrict access to reproductive health care for women, specifically, miscarriage, contraception, and abortion care with extreme licensure requirements.
Many women require an abortion after experiencing a miscarriage.
Other objections voiced during public testimony include:
"makes no similar requirement of any other healthcare facility"
"This bill is not about women's health and safety; this bill is about restricting access to abortion and imposes added regulations on facilities that do abortions."
"Unnecessary to require abortion clinics to list the names of their physicians and their medical license numbers."
"A solution without a problem"
It's Too Extreme
In addition to Representative Novotny's House bill 2180, there are several local candidates and a candidate running for governor in Minnesota calling for a complete ban on abortion.   One local Republican candidate has called for arresting women for "murder" when they return from having an abortion.
All of this is incredibly extreme.
Representative Paul Novotny's House Bill 2180 is too extreme.
Abortion should be safe, legal, and rare in Minnesota.   It is an incredibly personal and private decision, best decided between a woman, her doctor, and her God, not by Representative Paul Novotny or any other politician.
If you feel the same, please call Representative Paul Novotny's office at 651-296-4237.   Let him know your views.